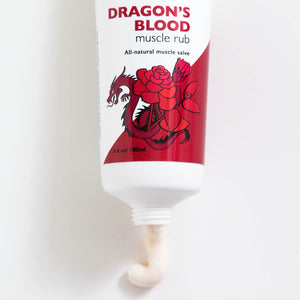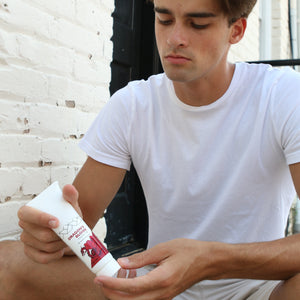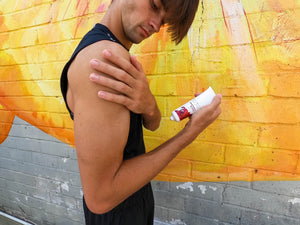 Sore Muscles
Dragon's Blood Muscle Rub Cream with Arnica: Herbal Massage Balm for Aches and Irritated Skin
Dragon's Blood Muscle Rub is strong yet completely natural with ancient botanicals trusted by Chinese healers for centuries. The cream penetrates deep into your skin to get to where it hurts.
All-natural formula
We used six primary therapeutic ingredients for simplicity of action that speaks for itself.
Powerhouse Ingredients:
Dragon's Blood is a potent antioxidant with anti-tumor properties used to treat bruises, sores, and pain
Arnica has anti-inflammatory properties against bruises, aches, and sprains
Sunflower Oil is a proven healing base
Copaiba is a strong natural antiseptic that cleanses and fights bacteria
Cinnamon Bark soothes and protects and rejuvenates the skin
Peppermint Essential Oil imparts a calming scent and works as a topical pain reliever
No Lidocaine, Menthol, or other chemicals that simply burn or numb the skin.
Our organic, all-natural muscle rub penetrates the skin. Not only is it made for any skin irritation, but it also gets deeper to the muscle, joint or tendon. Use it for a backache, knee pain, screaming joints or simply to warm up your muscles before a workout.
A natural massage cream for athletes.
The all-natural herbal formulation helps to temporarily soothe muscle aches, strains or sprains. Dragon's Blood Muscle Rub provides warming comfort for your back, neck, knee, hip, shoulders, carpal tunnel or minor skin irritation.

Responsibly made and cruelty-free.
Our concentrated ointment can also be used for arthritis, sciatica, bursitis using all-natural botanicals and moisturizers.