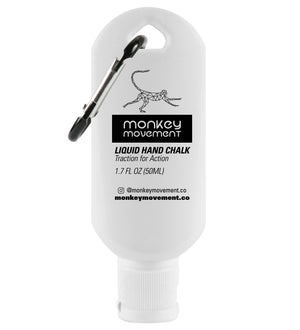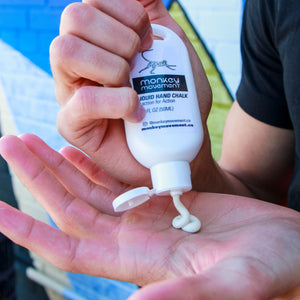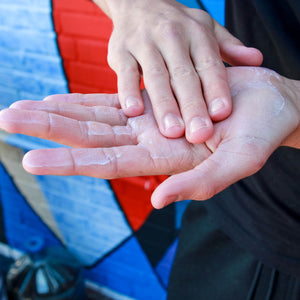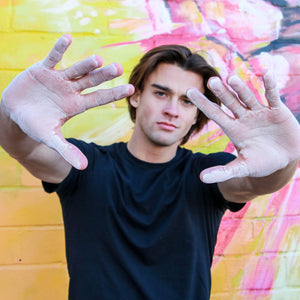 Liquid Hand Chalk: The Original No-Mess Liquid Grip for Climbers, Lifters and Gamers
Hands-on Athletes need dry hands and a super grip. Do you love mountains? Go to the gyms? Our specially formulated, sweat-resistant liquid workout and lifting chalk works for any sport! If your activity demands a strong grip and dry hands, we got you. Apply just as one would lotion and get moving.
TRACTION FOR ACTION
A convenient alternative to messy weightlifting chalk blocks or balls. Even gyms that ban traditional chalk won't mind (or even notice!) when you use Monkey Movement Liquid Hand Chalk. Did we mention it's antibacterial? It will keep your hands germ-free in all those sweaty gyms and CrossFit boxes. Improve your grip with liquid lifting chalk for any activity: rock climbing, golf, gymnastics, CrossFit, weightlifting, pole dancing, tennis, obstacle courses, and anything else you want to tackle.
All-natural formula
Our Chalk Magnesium Carbonate formula is antibacterial, all-natural, clean, non-toxic, pigment-free.
Antibacterial
The alcohol base in our formulation is an antibacterial for your hands. Double win!